Medical Equipment
Personal Protective Equipment (PPE) must not only protect, but should be comfortable too. At least that's our belief at Novagard. We don't like seeing doctors, nurses, aides, and first responders with red marks across their foreheads, noses, and cheeks.
That's why more and more PPE manufacturers are turning to Foam Seal medical grade foams, 100% closed-cell, low density foams that have been independently tested and certified to comply with the ISO 10993-10 protocol for direct skin contact. They are extremely durable, moisture resistant, and seal out light, air, dust, and water. Making them ideal for any medical device involving skin contact, including diagnostic and therapeutic accessories.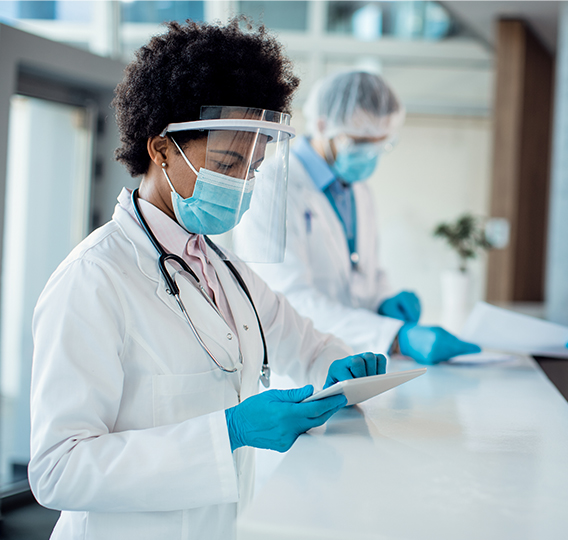 Why Closed-Cell Foams are a Better Choice for PPE:
Open cell foams have a slightly rougher, more abrasive surface that can cause chafing against the skin.
Open cell structures capture sweat, further adding to itchy irritation when worn against the skin.
The fillers found in some open cell foams can result in off-gassing and fogging. This leads to the foam material breaking down and the wearer breathing in those chemical, potentially causing a bad reaction.
Closed cell PVC foams are economical, making them well suited for single use applications.