High Density is a closed cell PVC foam for general industrial sealing. This foam provides dimensional stability and cushions against heavier loads.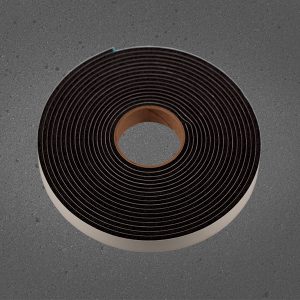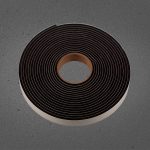 High Density PVC foam withstands wear and abrasion in "tough duty" applications. It remains pliable at temperatures of -40°F to 172°F (-40°C to 78°C).
All Foam Seal Industrial PVC foams are sulfur free, low VOC, certified Prop 65 compliant, and resistant to UV, petroleum, & cleaning solutions.
We manufacture to your specifications. Available in 1/16" to 3/8" gauges, it has a shelf life of 6 months with adhesive and 2 years without adhesive when stored at or below 75°F (24°C).
How to Buy
Applications

Where stability is required
Trailer roof bows
Tonneau covers (truck bed rails)
Truck bed work box (bed rails)
HVAC-under compressor mounts
Fuel tank cushion (boats)

Packaging and Lead Times

This product is available in the following formats:

Lead times are: