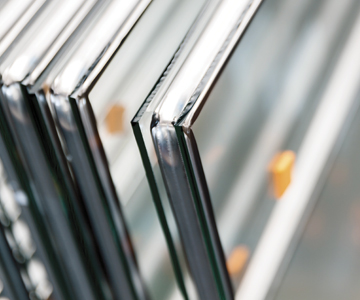 Window & Door Manufacturing
Window & Door Manufacturing
After the design and engineering, it all comes down to the assembly process. There are many components that go into producing a high quality window or door, and you want the best materials on the market to bond them together.
Novagard products for window and door manufacturers seal out weather and protect your customers from harsh environmental conditions. We have a sealant system for every need, with products customized for the application and use type.
We offer innovative products that can speed up your production line and achieve higher throughput.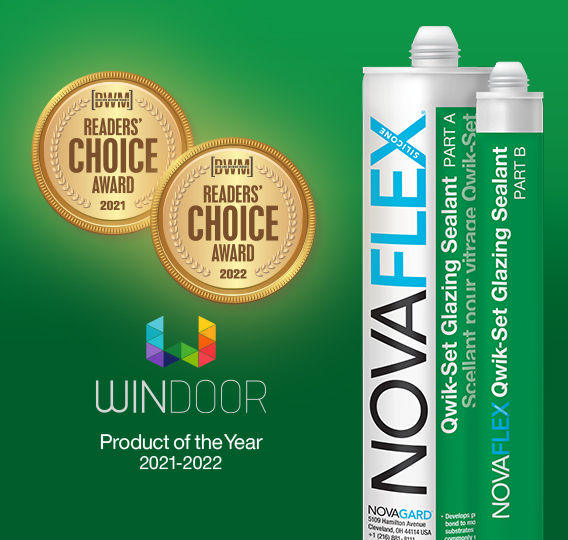 Speed up production with an innovative sealant
We've developed a glazing sealant that is rapidly transforming the window manufacturing process. Qwik-Set Glazing Sealant is a two-part silicone sealant that rapidly builds adhesive and elastomeric strength while bedding or glazing. This allows for movement of assemblies within minutes of application, NOT hours or days, without glass shifting or silicone transfer.
And the industry is noticing. In 2021, Novagard was presented with a Best New Product Award for NovaFlex Qwik-Set Glazing Sealant at Fenestration Canada's WinDoor by Door and Window Market [DWM] magazine. Qwik-Set was also a winner of Door & Window Market [DWM] magazine's Readers' Choice Awards in 2021 and again in 2022. Learn more