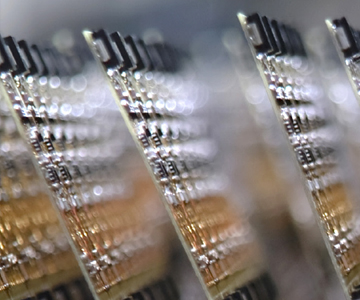 Electronics Grade (Alkoxy) Silicones
Electronics Grade Silicones are Ideal for
Modern Electronics
Standard silicones utilize acetoxy or oxime cure mechanisms, releasing acetic or ketonic acid fumes, which will corrode copper and other metals. By using an alkoxy cure, electronics grade silicones release only non-corrosive methanol, which is not harmful to sensitive electronics.
In addition, Novagard Electronics Grade Silicones are formulated with 100% reactive materials — containing no non-reactive plasticizers — to protect against cross contamination and silicone migration.
Novagard's Electronics Grade Silicones maximize stress relief, offer extraordinary protection against shock and vibration, provide extreme thermal stability across a wide operating temperature range, and exhibit high dielectric strength and insulation resistance.
Applications:
Attaching components
Potting & encapsulating
Conformal coating
Gasketing
Staking
Glob topping