60MG Medical Grade Foam has been independently tested and certified to comply with the ISO 10993-10 protocol for direct skin contact.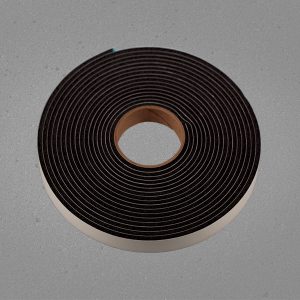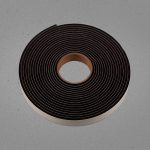 60MG is an economical, closed cell foam that can be used for applications requiring a seal for tight radius curves. This low density PVC foam remains pliable at temperatures of -40°F to 172°F (-40°C to 78°C).
All Foam Seal Medical Grade foams are sulfur free, low VOC, certified Prop 65 compliant, and resistant to UV, petroleum, & cleaning solutions.
We manufacture to your specifications. Available in any gauge from .0625" to 1", Foam Seal medical foam is offered in standard colors (black, gray) as well as specialty colors (white, natural), and can be produced with or without pressure sensitive adhesive (PSA). It has a shelf life of 6 months with adhesive and 2 years without adhesive when stored at or below 75°F. Minimums may apply.
How to Buy
Applications

Face Shields
Face Mask (N95)
Wheelchair seat cushions
Diagnostic devices
Therapeutic accessories
Pads for diagnostic & therapeutic devices
Sports equipment
Virtual reality head gear (comfort and seal against light)
Ankle braces
Shoe insoles (absorb shock)
Exercise mats
Hearing protection

Packaging and Lead Times

This product is available in the following formats:

Lead times are: