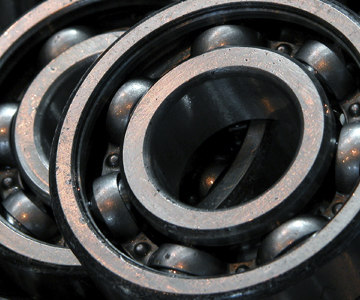 Dielectric Compounds and Lubricants
Extraordinary Environments Need Extraordinary Lubricants
Versilube Dielectric Compounds and Lubricants from Novagard are silicones that are thickened with inorganic fillers for lubrication and insulation. These general purpose greases are resistant to oxidation and thermal degradation.
Each of our dielectric silicone grease compounds are:
Oxidation resistant
Water resistant
Nonpolar solvent soluble
Corrosion resistant
Moisture resistant
This family of greases includes those suitable for above ground and direct burial electrical and telecommunications wire connectors and splice boxes.
These greases maintain their lubricating and dielectric properties at extreme high and low temperature ranges and while under low speed loads.
Featured Product:
G662 Silicone Lubricant seals and protects electrical connections above and below ground, and is certified to NSF Standard 61 for Drinking Water System Components. G662 is particularly applicable for potable water systems, water filtrations systems, and potable water pumps. G662 can be used as an alternative to Molykote 111 Compound (Dow Corning's DC111).
All Versilube dielectric compounds and lubricants are:
Sulphur free
VOC compliant
REACH compliant
Made in the USA