60-A is a soft, low density, closed cell PVC foam requiring minimal compression so it easily fills large voids and variable gaps.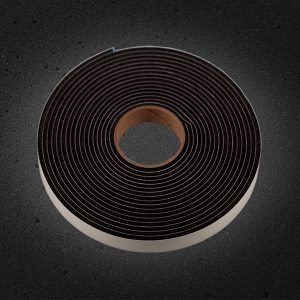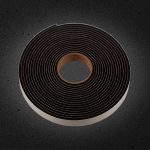 60-A is designed for applications requiring both strength and flexibility, and remains pliable at temperatures of -40°F to 172°F (-40°C to 78°C).
An automotive grade PVC foam, 60-A is durable and conforms to multiple automotive material specifications including:
GMW 15473 Type II, Class II (both interior and exterior* applications) (supersedes GM6086)
GMW 17408 Type II, Class II (both interior and external applications)
Ford ESB-M3G102-A
Chrysler MSAY-500 Type III
All Foam Seal Automotive PVC foams are sulfur free, low VOC, and resistant to UV, petroleum, & cleaning solutions.
We manufacture to your specifications. 60-A is available in 1/16" to 3/4" gauges, and has a shelf life of 6 months with adhesive and 2 years without adhesive when stored at or below 75°F.
*Exterior applications not exposed to direct UV sunlight.
How to Buy
Applications

Bodyside mirror attachment
Mirror heater
Dashboard (reduce noises such as buzz, rattles, or squeaks)
HVAC ducting (seal joints, reduce vibration)
Quarter window seals
Spoiler
Tail lights and head lamps
CHMSL gaskets
Pillars
Door handle protectors
Waist line moldings
Sun/Moon roof

Packaging and Lead Times

This product is available in the following formats:

Lead times are: