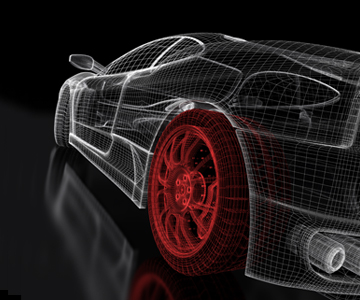 Polymeric Foams Offer Peak Performance in Extreme Temperatures
Foam Seal High Temperature (HT) Foams are soft, high temperature closed-cell foam that outperform more expensive EPDM alternatives, giving design engineers the desired performance while simultaneously managing costs.
EPDM is a very soft material with a lofty, open-cell structure that is ideal for sealing out water and dust. It easily conforms under compression without tapering factors having an effect on the material itself.
High temperature polymeric foams are ideal for multiple applications and environments – providing a strong, leak-resistant moisture barrier, as well as chemical, flame, and UV resistance. It also offers strong shock absorption properties.
Because HT polymeric foam is 100% closed-cell, it doesn't have to be compressed to achieve closed-cell characteristics. It has excellent rebound, losing less than 5% of overall thickness under compression. Our foams perform well under load, requiring the use of less material, which makes them a more cost competitive option than crushed EPDM.
HT foams also have higher temperature resistance than crushed EPDMs. While crushed EPDMs can manage a 220°F – 235°F range, high temp PVCs can handle continuous temperatures as high as 257°F or even spikes as high as 275°F short term, depending on the density used.
Applications:
Automotive manufacturing
General industrial
HVAC applications
Electrical panels
Kiosks and ATMs
All Foam Seal foams are:
Sulfur free
Low VOC
Certified Prop 65 compliant
Resistant to UV, petroleum, & cleaning solutions