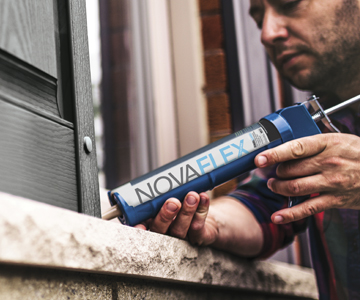 NovaFlex Twilight Adhesive Sealant
Recommended for use in spots where sealant isn't visible.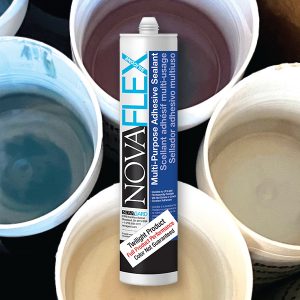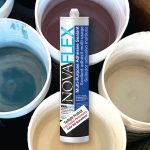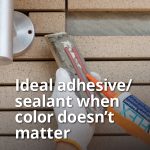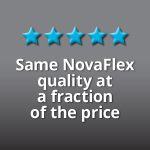 When you have a job where the color of your adhesive/sealant doesn't matter, consider using NovaFlex Twilight Sealant. Same great quality, but at a fraction of the price.
NovaFlexTwilight is created when our production line switches from one color to the next. During that transition period, the sealant meets our stringent performance and quality standards, but doesn't match our color guidelines.
General purpose silicone compound ideal for exterior and interior sealing
Permanently flexible and provides a mildew resistant seal
Tack free in 10 minutes
Completely cured in up to 2 days
Service temperature: -40°F to +400°F (-40°C to +204°C)
Application temperature: -20°F to +160°F (-29°C to +71°C)
Adheres to: coated metals, vinyl, wood, ceramics, brick, steel, fiberglass, glass, concrete, masonry, aluminum, stone, and building paper
Easily gunned at all temperatures
Professional grade
How to Buy
Packaging and Lead Times

This product is available in the following formats:

Lead times are:

Specifications

Product Specifications

Appearance
Viscosity
Extrusion Rate
1/8" Orifice @ 50 psi
Skin Over Time
3/8" @ 50% RH & 77°F
Through Cure
3/8" @ 50% RH & 77°F
Paste (Various Colors)
3,500 – 7,000 poises (Brookfield #7 @ 10 rpm) (Type I – Class 35)
4,500 – 8,000 poises (Brookfield #7 @ 10 rpm) (Type II – Class 50)
30 – 80 grams/minute
5 – 10 minutes
48 hours (14 days for OEM window applications)

Typical Properties

Slump (Flow)
Specific Gravity
Tensile Strength
ASTM D412
Elongation
ASTM D412
Tear Resistance
ASTM D624
Shore Hardness
ASTM D2240
Service Temperature
Application Temperature
Adhesion
ASTM D903
Peel Strength
STM C974
Green Strength
ASTM C1135
Joint Sealant Designation
ASTM C920
No Slump
1.00 – 1.05 (Type I – Class 35)
1.15 – 1.25 (Type II – Class 50)
140 – 200 psi (Type I – Class 35)
170 – 220 psi (Type II – Class 50)
500 – 650% (Type I – Class 35)
800 – 1,000% (Type II – Class 50)
30 – 35 pli
20 +/- 5 (Type I – Class 35)
25 +/- 5 (Type II – Class 50
-40°F to 400°F (-40°C to 204°C)
-20°F to 160°F(-29°C to 71°C)
Glass: 12 – 15 pli Aluminum: 10 – 14 pli Vinyl: 12 – 15 pli
--
--
Type S, Grade NS, Class 35/50, Use NT, M, G, A, and O

Industry Specifications

Specifications
ASTM C-920, TT-S-001543A, TT-S-230C. AAMA 803.3 (I), 805.2 C, and 808.3