Low Density is an economical closed cell PVC foam for general industrial sealing.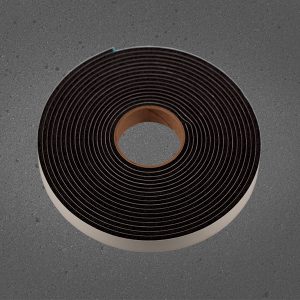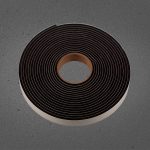 This general purpose foam is manufactured for use in applications which require seals to conform to tight radius curves. It remains pliable at temperatures of -20°C to 78°C (-4°F to 172°F).
Low Density PVC Foam is biocompatible, approved for PPE, and can be classified to 2A1 as specified by ASTM D-1056.
All Foam Seal Industrial PVC foams are sulphur free, low VOC, certified Prop 65 compliant, and resistant to UV, petroleum, & cleaning solutions.
We manufacture to your specifications. Available in 1/16" to 1" gauges, it has a shelf life of 6 months with adhesive and 2 years without adhesive when stored at or below 75°F.
How to Buy
Applications

Metal buildings (air and water seals between panels and roof joints)
Pre cast concrete pillars (underground seal and moisture barrier)
Pre fab walls (seal room enclosures)
Greenhouse spacer gaskets (seal glass to aluminum extrusion and water seal)
Gasketing for light systems on trailers
Weather stripping
Clean room grids and joints (creates positive air and water seal)
Building façade technologies
Copier toner caps
Kiosk seals and gaskets non-electronic
Truck cap windows
Windows (hold muntin bars in place)

Packaging and Lead Times

This product is available in the following formats:

Lead times are: