Medium Density is a closed cell PVC foam for general industrial sealing that combines flexibility with strength and wear resistance.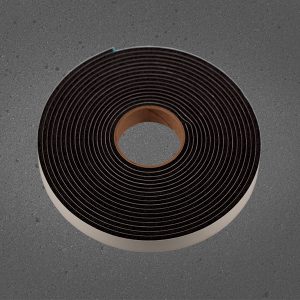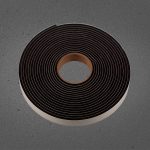 Medium Density PVC Foam permits clean die cuts and fastener penetration for enhanced production capabilities.  It remains pliable at temperatures of -20°C to 78°C (-4°F to 172°F).
All Foam Seal Industrial PVC foams are sulphur free, low VOC, certified Prop 65 compliant, and resistant to UV, petroleum, & cleaning solutions.
We manufacture to your specifications. Available in 1/16" to 1/2" gauges, it has a shelf life of 6 months with adhesive and 2 years without adhesive when stored at or below 75°F.
How to Buy
Applications

OTR trailers (dry van and refer)
HVAC Seals
Weather stripping
Clean room grids and joints (creates positive air and water seal)
Building façade technologies
Truck cap windows
Heat duct clamp gaskets
Windows (hold muntin bars in place)

Packaging and Lead Times

This product is available in the following formats:

Lead times are: