Aluma-Seal is a medium density, closed cell PVC foam that acts as a thermal insulator to prevent condensation build-up on surfaces to which it is applied.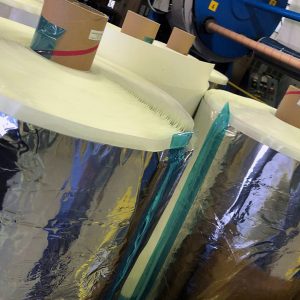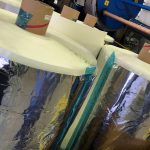 Cast on an aluminum liner, the foam adheres to the aluminum, and then conforms to irregular surfaces to create a protective barrier. It also reduces vibration and deadens sound in HVAC applications. Aluma-Seal remains pliable at temperatures of -40°F to 172°F (-40°C to 78°C).
All Foam Seal Specialty PVC foams are sulfur free, low VOC, certified Prop 65 compliant, and resistant to UV, petroleum, & cleaning solutions.
We manufacture to your specifications. Aluma-Seal is available in 1/8" to 1/4" gauges, and has a shelf life of 6 months with adhesive and 2 years without adhesive when stored at or below 75°F.
How to Buy
Applications

Appliances
HVAC
Sound dampening and heat refraction
Wall behind and around motor housing
Service access doors (sound dampening and sealing)
Pipe wrap (insulation)

Packaging and Lead Times

This product is available in the following formats:

Lead times are: