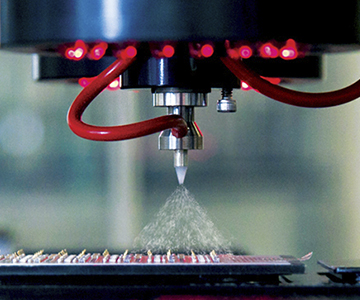 800-255 UV Oxime Dual Cure Flowable Silicone
800-255 is a UV curable silicone conformal coating, pottant, or sealant.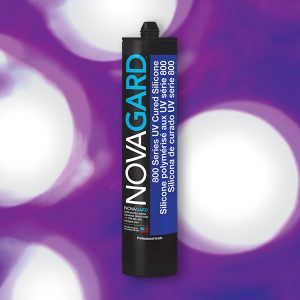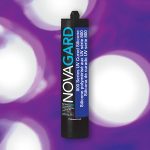 800-255 has a secondary oxime moisture cure for enhanced adhesion and shadow cure. This single component silicone will cure to a solid elastomer in seconds upon exposure to ultraviolet (UV) light. 800-255 has a viscosity of 2,200 cPs for reliable flow around complex part designs. The oxime secondary moisture cure can present potential corrosion issues in enclosed applications. Please review your design with your Novagard representative.
The next generation of Novagard UV/dual cure silicones cures tack free in a fraction of the time needed for traditional conformal coatings. After the initial UV cure, the secondary, ambient cure ensures no unreacted coating remains in shadow areas. Providing a faster, more reliable cure, our 800 series of products is an attractive alternative to solvent-based solutions.
How to Buy