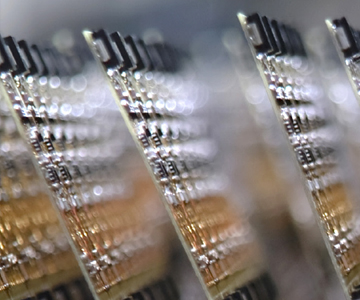 500-222 Tough Optically Clear Conformal Coating and Encapsulant
(1-part sealant)
500-222 is a tough, optically clear conformal coating and encapsulant that remains flexible and non-brittle.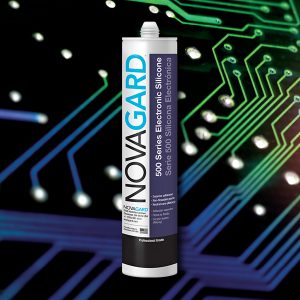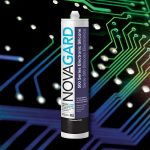 Ideal for LED and other lighting applications, this non-hazardous elastomeric enhances reliability through vibration damping and stress relief. As one of our 500 Series Electronics-grade silicones, 500-222 is a neutral cure (alkoxy) sealant suitable for spraying coating, needle dispensing, dip coating, or flow coating. It's a ready-to-use, room temperature moisture cured silicone that cures to a resilient rubber that is tough enough and strong enough to resist abrasion, yet remains compliant enough to reduce strain on electronics components. When a non-corrosive product is required, this is an alternate unprimed adhesive solution that:
Delivers a more uniform bond
Provides a tough barrier coating to protect against moisture, dust, and environmental conditions
Helps dampen vibrations
A translucent liquid, 500-222 has a viscosity of ~ 2,500 cPs and begins to gel in fewer than 25 minutes.
How to Buy